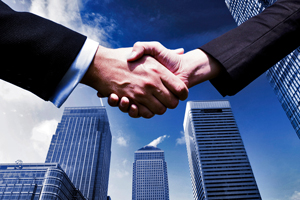 In golf or any sport, all players have access to the same tools or equipment. It is no different with commercial real estate firms. The difference between those who rise to the top can be measured in one word; follow-through. Anyone can place a ball on a tee or a sign on a property. It is the subtle positioning at each stage of the stance and swing that measure the success of the outcome. At H.B. Springs Co. Real Estate, we believe there are no shortcuts to success. We go the distance with attention to detail and follow-through with each opportunity presented.
This approach is quite unique and aggressive. Specializing exclusively in commercial and development properties, we are selective in those properties we seek to represent and are not interested merely in building a portfolio of listing inventory. Our team approach involves ownership in the preliminary evaluation process as well as defining the goal and objectives of each owner. We then implement strategies designed to meet these expectations.
We recognize that real estate is a resource, not simply a commodity. Consequently, we look beyond traditional methods and insert ourselves into the process. Using this team-oriented approach in providing services produces seamless, effective and quality planning that establishes priorities and objectives while delivering services of the scope and quality demanded by our clients.
Along the way, we are revolutionizing the way others think about real estate. Cutting edge methodologies, streamlined operations, enhanced and disciplined information systems and professional network affiliations provide clients a wide range of exposure and expertise.
Our full range of services includes:
Site Selection & Acquisition
Tenant & Buyer Representation
Exclusive Representation of Individual, Corporate & Institutional Owners
Investment Analysis
Land Use Studies
Feasibility Analysis
Sale/Lease Backs
Broker Evaluation of Market Value
Corporate Relocation
IRS 10-31 Tax Deferred Exchanges
Land Use Studies